Chief Financial Officer, New Yangon Development Corporation (NYDC)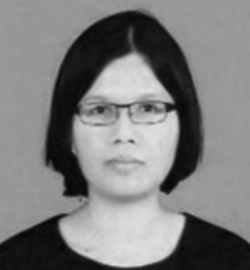 Ms. Kim Chawsu is CFO of New Yangon Development Corporation (NYDC). She is also trainer for International Finance Corporation (IFC) and Institute of Directors (IoD Thailand).
Prior to NYDC, she was a Group Chief Financial Officer (CFO) at Kanbawza Group of Companies which is one of the largest conglomarate in Myanmar. Previously, she was a Managing Director and Head of International Banking Division and Transformations at Kanbawza Bank.
During her time at KBZ, she has been instrumental in cementing and strengthening relationships with Financial Institutions which included licensed foreign banks and representative offices in Myanmar. Kim was also responsible for implementing strategic vision set by the Chairman and the Board of KBZ.
Kim qualified as Chartered Accountant from New Zealand & Australia and holds a dual membership with Institute of Chartered Accountant England and Wales (ICAEW). She is also a Fellow Director with the Thai Institute of Directors.  She spent over 19 years working in external audit and financial services in New Zealand and London.
During her time in New Zealand, she worked at the Office of the Auditor General (OAG). At OAG, she advised audit clients on changes in government and sector related regulations as well as an early adoption of New Zealand IFRS 2003.