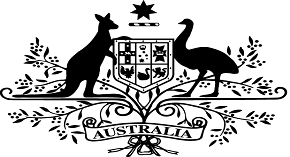 Australian Architecture and Construction Solutions Seminar
Venue:
Australian Architecture and Construction Solutions Seminar
Wednesday, February 28, 2018 -

09:30

to

12:30
The rapid growth in private and commercial building and construction projects in Myanmar and especially the commercial centre of Yangon is transforming the local landscape. Whether it is modern private residences, commercial office towers, heritage architecture, or tourism developments, the country is changing and this will create opportunities for Australian industry participation over the coming years. However, as Myanmar has been closed for many years, developers and officials are now seeking innovative and affordable new solutions to develop the country.
The Australian Trade & Investment Commission (Austrade) organised its first Australian Sustainable and Urban Design seminar in December 2015 which was well received and attended. In order to keep promoting Australian capability and solutions across a range of areas including green building, architectural design, engineering services and water technologies to the Myanmar market, Austrade is proposing to hold the Australian Architecture and Construction Solutions Seminar at the Park Royal Hotel, Yangon, Myanmar on 28 February 2018 over a half day from 9:30-12:30.
The Seminar will target Myanmar and locally based international urban planning, design and infrastructure policy makers, architects, developers, city councils, consultants, investors and financiers. We're organising to have the Australian Ambassador opening the seminar, and Mr. Jeff Turner, Austrade's Senior Trade Commissioner will MC the session. This will be followed by presentations from various Australian organisations and speakers on Australian architecture and construction solutions for Myanmar.
AACS18 will:
Showcase Australian capability in architecture and construction solutions for Myanmar through case studies and hand-out materials
Offer solutions on developing and providing products/services to Myanmar
Opportunity for networking prior to and after the event
Although Austrade will be providing funding towards this event, we are also seeking expressions of interest from Australian businesses to partner with Austrade in this project. This could either be through event sponsorship and/or providing a topic speaker to present on Australia's world class design and architectural capabilities to the audience.
For more information please email Danny Kyaw, Austrade Yangon at: danny.kyaw@austrade.gov.au